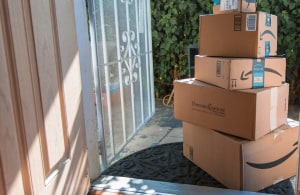 Getty
Camille Gray is a strategist at Initiative. She specialises in retail marketing, specifically e-commerce, focusing on cultural and media trends. She has a regular column, Add to Cart.
It's a rush like no other.
A jolt of adrenaline surges through your bloodstream. Your heart beats faster, and every task up until this moment fades into nothingness as you re-read those five words on the screen …
Your package has been delivered.
Say what you want about love in the time of COVID, but unwrapping a parcel remains one of the most emotionally charged moments of the day. On the hunt for a dopamine hit, you're suddenly ripping open that package like some wildcat in a David Attenborough documentary.
With e-commerce up 85% year on year, traditional offline touchpoints are vanishing…except for one. Both retailers and marketers alike need to acknowledge the opportunities that are literally knocking at their consumers' front door. Here are three strategies to rethink this underused retail ritual:
1. Find your Tim Tam
Packaging isn't a sexy topic. Terms like "padded mailers" and "Styrofoam packing peanuts" don't set the world on fire, but also happen to be part of a $2.2 billion packaging industry.
And packing is also a crucial branded touchpoint.
Just ask Adore Beauty. Last week, the online retailer made history as the first female-led (and largest) IPO of the year. Part of its $616M valuation stems from the fact that it has gathered an army of 590,000 loyal customers who keep coming back (despite huge competition from Sephora, Priceline and Myer).
A key contributor? Every delivery comes with a selection of free samples, sustainable calico bags and … a single wrapped Tim Tam.
Founder Kate Morris saw an opportunity to add small touches of self-care within each delivery, based on her insight that beauty and skincare were about "finding a few minutes in the day just for yourself." Her Tim Tam strategy has proven so popular it's spawned April Fool's pranks and devoted Reddit threads driving a deeper attachment to the brand.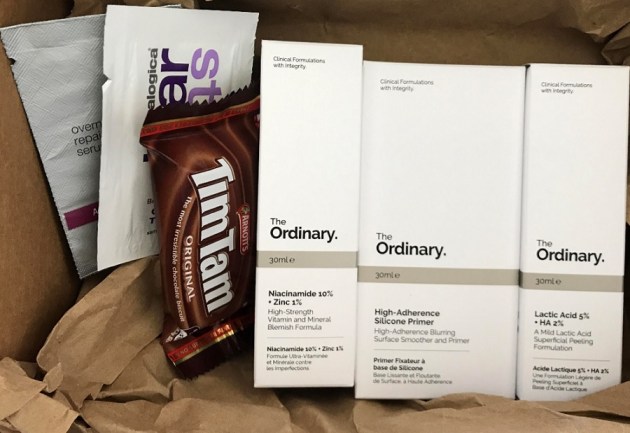 As Bonobos founder Andy Dunn says, "At the end of the day, you're not building an ecommerce company, you're building a brand that has ecommerce as its core distribution channel."
2. Drug your customers
Dopamine is a miracle ingredient, and entirely legal.
It's also proven to encourage repeat purchase, with 40% of consumers more likely to come back to a brand based on premium packaging alone.
It's a strategy widely used amongst a new wave of disruptive direct-to-consumer (DTC) brands to hook their consumers. Australian DTC brands like Koala, Frank Body and Go-to Skin know that getting their customers on that dopamine hit is going to set them apart from their competitors (and middleman retailers).
Fulfilment platforms like Shopify are helping retailers take control of packaging to stand out, offering easy tools that encourage brands to customise their delivery.
Take Pilot for example. It's an Australian men's health platform that delivers prescriptions straight to your door. Amongst its distinctly witty social presence, its discreet and modern packaging has become a hallmark of its brand.
Similarly, DTC probiotic provider Seed uses packaging made from mushrooms that dissolve underwater – providing an instantly memorable experience for its eco-conscious buyer.
In this DTC world, brands create communities for their consumers. In the absence of a physical store, packaging has the potential to be the most powerful and effective form of media available to a brand because it offers a shared experience, which if crafted properly, cannot be replicated.
3. Honour the ritual
Animalistic as it sounds, humans are hardwired to relish in stockpiling rituals. The emotional high point of this practice is the grand reveal.
Just look at unboxing videos. Ryan's World (a top toy unboxer) is currently sitting on 42 billion views on YouTube. While kids naturally delight in mystery vs reveal mechanics…that doesn't fade in adulthood. Instead of toys, it's luxury brands.
In August this year, a startup called Hybe decided to take on unboxing trends, allowing consumers to purchase a 'mystery box' containing a surprise luxury good. The boxes sell for 95% off the retail price, and allow customers the chance to score goods from Gucci, Yeezy and Luis Vutton – all part of a lucrative resale market with a twist.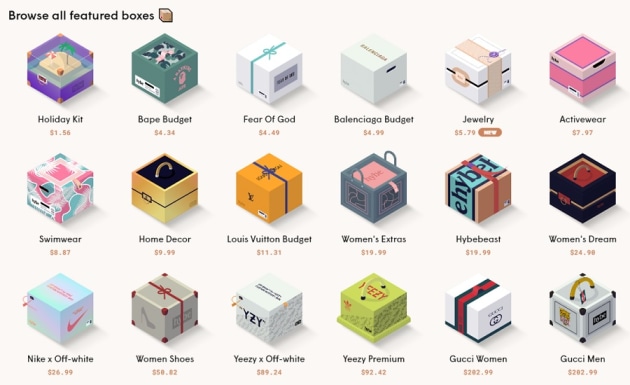 Across YouTube and TikTok, the "Buying the cheapest thing" trend continues to flourish. In these videos, influencers engage in an ASMR therapy session, delicately unwrapping their (useless) luxury purchase. In this world, the point is not the product – it's the process.
Unboxing a delivery is essentially an adult game of "peekaboo" as it delicately balances heightened anticipation with potential surprise. As toddlers will prove, the mystery of an unexpected reveal is a classic stich up – and one that happens to be the most underused marketing opportunities in retail.
So don't leave opportunity on the doorstep. Like a romantic ritual – driven by intrigue, anticipation, attention and satisfaction – a well-executed packaging strategy will lead to meaningful long term brand relationships.
Have something to say on this? Share your views in the comments section below. Or if you have a news story or tip-off, drop us a line at [email protected]
Sign up to the AdNews newsletter, like us on Facebook or follow us on Twitter for breaking stories and campaigns throughout the day.
https://www.adnews.com.au/news/add-to-cart-think-outside-the-cardboard-box